Purchase tickets

You can book ticket on line.

< Payment >
Payment will due to the direct deposit through bank or Japanese postal savings.
Your tickets and payment form will be sent by postal mail within 2 weeks
(only in Japanese district. )
(We are sorry but as of this moment we accept application from only Japan)
If the play is far future the ticket will be sent by 2 months before the play.

< Sheet assignment >
You can reserve the place of the sheet in advance.
( Additional 1,000 yen.)
After you submitted this form,
please call us in Japanese by checking sheet map below.
0467−22−5557.
Sheet map – Kamakura Noh Theater
Sheet map – National Noh Theatre
Sheet map – Yokohama Noh Theatre
(We are very sorry for inconvenience, for the reason we don`t have English speaking staff for full time service, we can arrange your sheet only in Japanese.)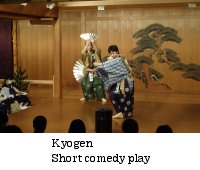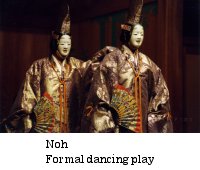 Kyogen and Noh is always performed as a set on one program.

* If your billing address does not match your shipping address,
the shipment of your ticket might be delayed or your order might be canceled and refunded. Such orders can be repurchased using a credit card with no mismatched information.

* Cancellation would not be accepted after the payment.

* We apologize in advance the program might be subject to a change.

<<Access>>

Adress Zipcode 248-0016 Kanagawa ken Kamakura shi Hase 3-5-13

Phone 0467-22-5557